The guiding ideology
With scientific development as the leading, customer service as the purpose, business philosophy enterprise development and customer requirements organic unity, to provide spiritual power for the development of wuzhou hengtong.
Note: our customers include: government departments, certification enterprises, consumers, all employees of the company
Three year plan
Year of Social Responsibility (2019-2022)
To serve the society, the integrity of development as the core, all staff strive for excellence and dedication to certification, and ultimately achieve the purpose of the company.
Core content of corporate culture
Values: not for the purpose of profit, wholeheartedly for the certification business service.
Enterprise spirit: we are physically and mentally healthy, optimistic, enterprising, we are a loving family.
Corporate logo
Logo graphics part is the English "CHTC" of Wuzhou Hengtong design elements for the design.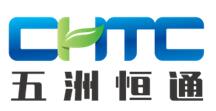 LOGO definition: "CHTC" where the "H" part of the design by the leaves and "H" combination; Leaves in this logo represents the organic health of green products, to set off the characteristics of the industry. Logo overall use of dark blue, combined with hammer style symbolizing quality, only the leaves are green, the purpose is to have a certain visual impact. Signs the overall simple, reliable and composed